To know
Initiative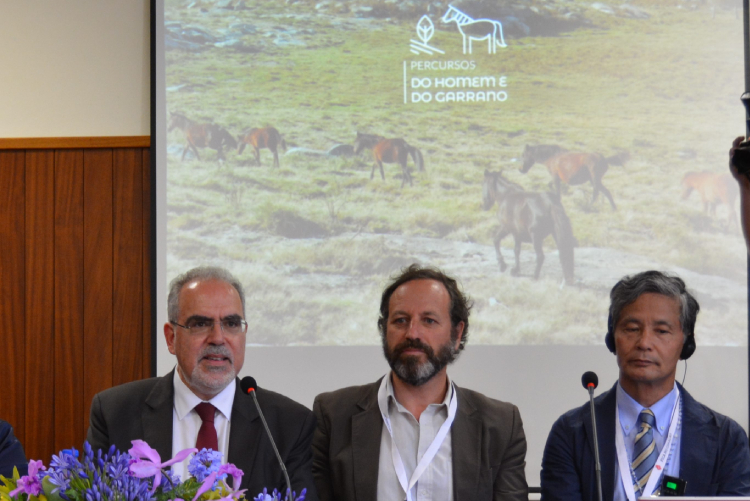 This is an invitation to explore, step by step, trotting or galloping your way along the Atlantic coastline, between the dunes and meadows, along the banks of the mythic river of forgetfulness to finally climb the mountain in search of captivating sites veiled in mist.
The Paths of Mankind and the Garrano project emerged to guide you along our nature and history trails, which allow you to travel back in time. An innovating proposal which includes itineraries for walking and trail riding. This history of Viana, a maritime city, unfolds along these trails, leading you to spaces with other identities, the soul of the mount and the soul of the plains.
The natural areas integrated in the National Network of Classified area in Viana do Castelo total approximately 48000 ha, representing 15% of the region's territory, covering a diversity of environments, ecosystems and sceneries between the coastal edge, the Lima river and Serra de Arga. These three sites of community importance (SIC), part of the Natura 2000 network hold the region's natural, historical and cultural heritage. One of the municipalities main objective is to promote the awareness and appreciation of these sites for educational purposes in partnership with schools; to promote environmental education and to encourage Nature Tourism by organizing and improving available services.
The Garrano, an indigenous horse breed from the mountainous regions of the Alto Minho, living in Serra de Santa Luzia and Serra de Arga, have an inestimable potential to create a differentiated destination for tourism in Viana do Castelo.
By developing and signposting three walking and riding trails, this project aims to ensure a link between the SIC Serra de Arga, Lima river and the north coast. These interpretive trails provide a global and integrated vision of the travelled territory, whether by way of information panels or the signalling of points of interest, by providing additional information in written format, maps and photos available on this site. You may also download the georeferenced trails in formats that are compatible with GPS's, smartphones and analogue mediums. Parallelly, information on the groups of garranos that roam our mountains is available thanks to a scientific study dedicated to the behavioural and social dynamics of garranos, implemented within the scope of a pioneering project carried out by the Kyoto University and Sorbonne Nouvelle, partners in this initiative.
The importance of the garrano as an indigenous species lacks greater recognition and visibility. An extensive agenda of activities has been programmed to include workshops, exhibits on the garrano, horse rides, travelling exhibitions, special programs for schools, the launching of books and conferences.
Follow the event calendar and the dissemination of results which are permanently updated on this website.